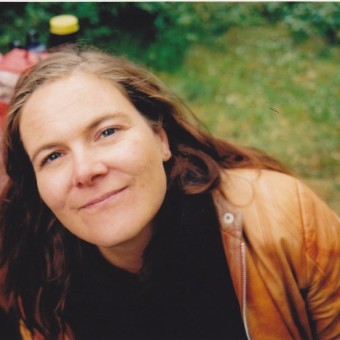 For a long time, I had dreamt of travelling in the Highlands but was nervous about taking my children along, especially as such a trip meant staying in tents. The trip to the area at Torfajökull area opened a new world for me, the possibility of travelling in full agreement with the children's needs, in the harsh but magnificent expanse of Iceland, even wading rivers. The company was great and without complications. All senses were sharpened and one learned how to relax completely. The trip, the whole experience was like a complete therapy.
Anna Karlsdóttir
Assistant professor of Human Geography and Tourism studies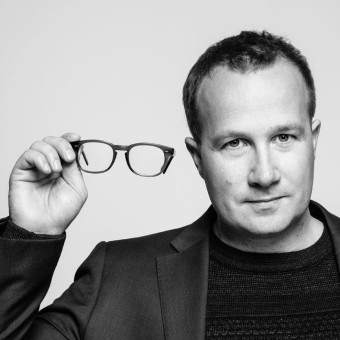 For ages, mountaineering and trips to the highlands in Iceland, was a privilege for the chosen ones; mountaineers, eccentrics, the rich and robust. Ósk and Ásta changed this by taking along with them on their trips, the elderly, the weak, and even children. They proved that with the right attitude, the right pace, and the right guidance, the highlands are an endless source of inspiration and rejuvenation for all – for ordinary people. Ásta and Ósk are both accomplished artists; Ósk works with photography, painting and performance; Ásta is an actor. When the most precious  cultural heritage of Iceland was at stake, Ósk and Ásta realized that it would, in itself, be a work of art, if they would succeed in preserving some of the beauty and uniqueness found in Iceland. More than 1000 people joined their trips to see condemned nature, to see for themselves the destruction taking place and the priceless nature being sacrificed by the heavy-industry policy of the Icelandic government. The areas under threat were inspected without direct propaganda. Beautiful waterfalls were seen for the last time and other almost unknown areas were inspected. These first trips marked a fantastic revelation among participants. The results and experiences gathered can be seen in art exhibitions, in documentaries, books, poems, countless newspaper-articles and reports in the media, straight out  activism and environmental activity among the people who went on the trips. Ósk and Ásta have also opened the highlands for people who have not been before, having thought it out of reach. Democracy does not thrive without knowledge and understanding of the environment not without experience and knowledge of the land.
Andri Snær Magnason
author of the "Dreamland"
We were a group of friends, Icelanders, Swedes and Americans, that went on a wonderful 3-day/2-night hike with Hálendisferdir around the Torfajökull area in July 2015.  This was the most snow-heavy summer in decades so we did not really know what to expect.  In short, the whole trip with our wonderful guides, Ósk and Margrét, was a total delight. Already with their red lipstick on, these great women woke us up in the morning singing beautiful songs and prepared a 5-star breakfast. Tranquil after this morning joy we wandered off into the wilderness with the steady lead of our guides, who effortlessly "read" the nature, always finding the best way through the challenging yet spectacular landscape. We walked intensely (10-25 kilometers per day) enjoying every minute of the lovely sunny weather, clear air, the far views of the astonishing landscape as well as the geologic and historic teaching of our guides, Ósk and Margrét.  Their respect and love for these areas and their preservation was truly inspiring. Returning to our hut at night totally exhausted after a long hike, we were again stuffed with wonderful food prepared by Ósk and Margrét.  Ending the day with songs, some wine and sleeping like children until the next morning song.  This is really as good as it gets!  
Unnur Valdimarsdóttir & Pétur Marteinsson
For me the trip with Ósk was great. I learned that I can climb mountains and enjoy nature, even in bad wheather, which just makes it more fun.
Elías Snær Torfason 10 years old
Student
I am pleased for the opportunity to comment on my experience of travelling with Ósk Vilhjálmsdóttir as guide and leader. I have taken part in several excursions with her, backpacing in the Icelandic highlands. For me, these trips have opened up a new vision of the sub-arctic Nature of our country, which can only be experienced on foot. She is a remarkable person, an excellent guide and tireless "mountain goat" so that her act is hard to follow. Her knowledge of the highlands is also very extensive so every trip becomes an educational experience. Her philosophy of slow travel is absolutely the correct remedy for a sedentary city-dweller to reconnect with Nature and his own senses.
Hörður Filippusson
professor of Biochemistry